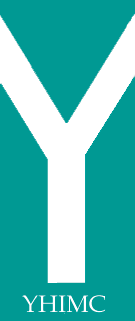 Frequently Asked Questions:


Q: Why do I need Medical Record Consulting Services?

A: Compliance of Medical Records with State & Federal Regulations is a requirement. Renal Dialysis Clinics, for example, are required by the state and federal government to use accredited medical record personnel.

Q: How can YHIMC assist me with compliance?

A: YHIMC helps with compliance by assisting with a variety of medical record functions.

Q: How often does my YHIMC consultant need to visit the facility?

A: Most facilities require frequent visits until all recommendations are implemented. Then visits can be decreased as compliance is maintained.

Q: How is a YHIMC consultant going to save me money?

A: YHIMC can help you save money by helping you establish and maintain a well-organized medical records department resulting in thorough and accurate billing.

Q: What if I have questions after my YHIMC consultantís visit?

A: YHIMC Consultants are always available via phone at no additional charge.

Q: When will I receive the results of my YHIMC consultantís visit?

A: A formal type-written report is provided on-site the day of the YHIMC consultantís visit that includes results and recommendations.

Q: Why should I choose YHIMC?

A: YHIMC prides itself on being thorough, economical and flexible to the clientís needs.




Winston-Salem
Atlanta
Charlotte
Charleston
Raleigh
Charlottesville
Asheville